AssamCareer.org is one of the Top visited job website in Assam and North-East India. If you are running an institute or any educational product , then you can advertise your product and services at very cheap rate in our website.
We provide Banner Ad option in the header section which will appear in all the articles.
We also provide sidebar ad which will appear in right side of every article.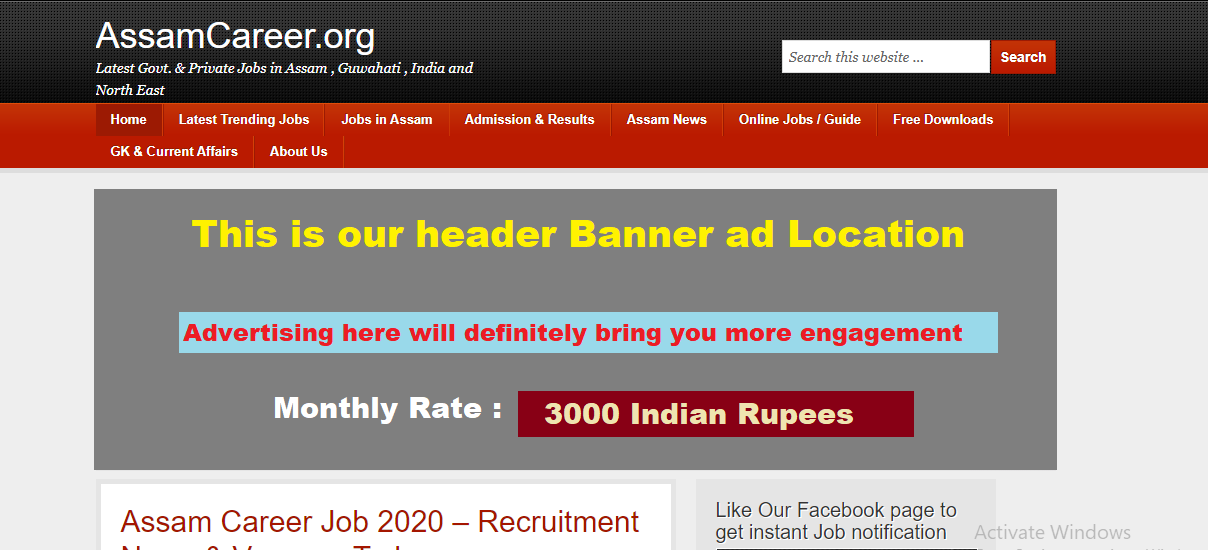 For advertisement queries : mail at [email protected]